PRSA Richmond Announces 2024 Slate of Officers
PRSA Richmond has announced its 2024 Slate of Officers. The PRSA Richmond membership will vote on the slate of officers to lead the 2024 board of directors at the September 28 program. New officers will be installed in November.
For a complete overview of the slating process and voting procedures, review Article III, Section 3 of the chapter's bylaws.
2024 Slate of Officers
President: David Bass
David is a senior communications manager at the Virginia Economic Development Partnership where he coordinates economic development announcements and press events with the Governor's office, and promotes VEDP's target industries, Virginia's advantage for business in core sectors, and the VEDP's brand through media relations. A graduate of the University of Richmond, David has 15 years of experience as a public relations practitioner, including leading economic and financial education outreach strategy at the Federal Reserve Bank of Richmond, overseeing public relations and communications strategy at the Virginia Society of Certified Public Accountants, as well as working on media and public relations at a Richmond-based agency on behalf of Fortune 500 companies, special events, and nonprofit clients. David is active in the Richmond community currently serving on the board of the Church Hill Central Civic Association and founding member of FLUX: Connect with Modernism, a local group that develops gatherings and events for enthusiasts of modern architecture and design. He recently served on the board of Modern Richmond, the Virginia Jump$tart Coalition, and was founder and served 14 years as president of the Manchester Alliance. He has served on the PRSA Richmond board since 2016, including serving as president-elect, first vice-president of Professional Development, second vice president of Awards, third vice president of Membership, acting as the chapter's Secretary, and chairing the professional development workshops, sponsorship fulfillment and media relations committees.
President-Elect: Greg Surber, APR
Greg Surber, APR, is a skillful communications professional with nearly two decades of experience helping organizations share their stories and build meaningful relationships with audiences central to their mission. He is the vice president of research and insights for The Hodges Partnership, a Richmond-based PR and digital marketing firm, where he spearheads the agency's research efforts and works with a variety of clients across the non-profit, corporate and government sectors. He also holds a Bachelor of Arts degree in media arts and design from James Madison University and a Master of Science in public relations from Boston University. Greg was the inaugural recipient of PRSA Richmond's Rising Star Award. His PRSA Richmond board service includes serving as the chapter's Director-At-Large, First Vice President of Professional Development, Second Vice President of Awards, Third Vice President of Membership, Treasurer, Individual Awards Chair, and APR Chair.
First Vice President of Professional Development: Connie Kottmann, APR
Connie Kottmann, APR has been a member of PRSA and PRSA Richmond since 2013, and has served on the PRSA Richmond board for two years. They have 28 years of experience in public relations and marketing communication in higher education, the last 20 of which have been with VCU's Division of Student Affairs. Connie has extensive experience in project management, program planning and evaluation, and leading collaborative creative teams. They earned their M.S. in Communication from Cornell University, and  are currently pursuing a graduate certificate in Nonprofit Management at VCU's L. Douglas Wilder School of Government and Public Affairs.
Second Vice President of Awards: Christina Dick

Christina Dick is the founder of Tiramisu For Breakfast, a social media-focused marketing and PR strategic consulting firm. She's worked with national brands McDonald's, GEICO, Kraft Brands, Walmart, and sweetFrog, as well as local Richmond startups KINIS Barefoot and The Tooth Brigade. Christina began her career in advertising at The Martin Agency and worked at Capital One and Big River Advertising before launching Tiramisu For Breakfast Agency in 2016.
Christina was named by Richmond's Style Weekly Magazine as one of Richmond's Top 40 Under 40 recipients for the class for 2017 and VCU Alumni's 10 Under 10. She is an adjunct professor of social media at VCU's School of the Arts and has taught with VCU's Da Vinci Center. VCU Robertson School. She serves on the advisory board of the VCU Robertson School of Media & Culture, the board of the Public Relations Society of America's Richmond Chapter, and is the former president of the Advertising Club of Richmond.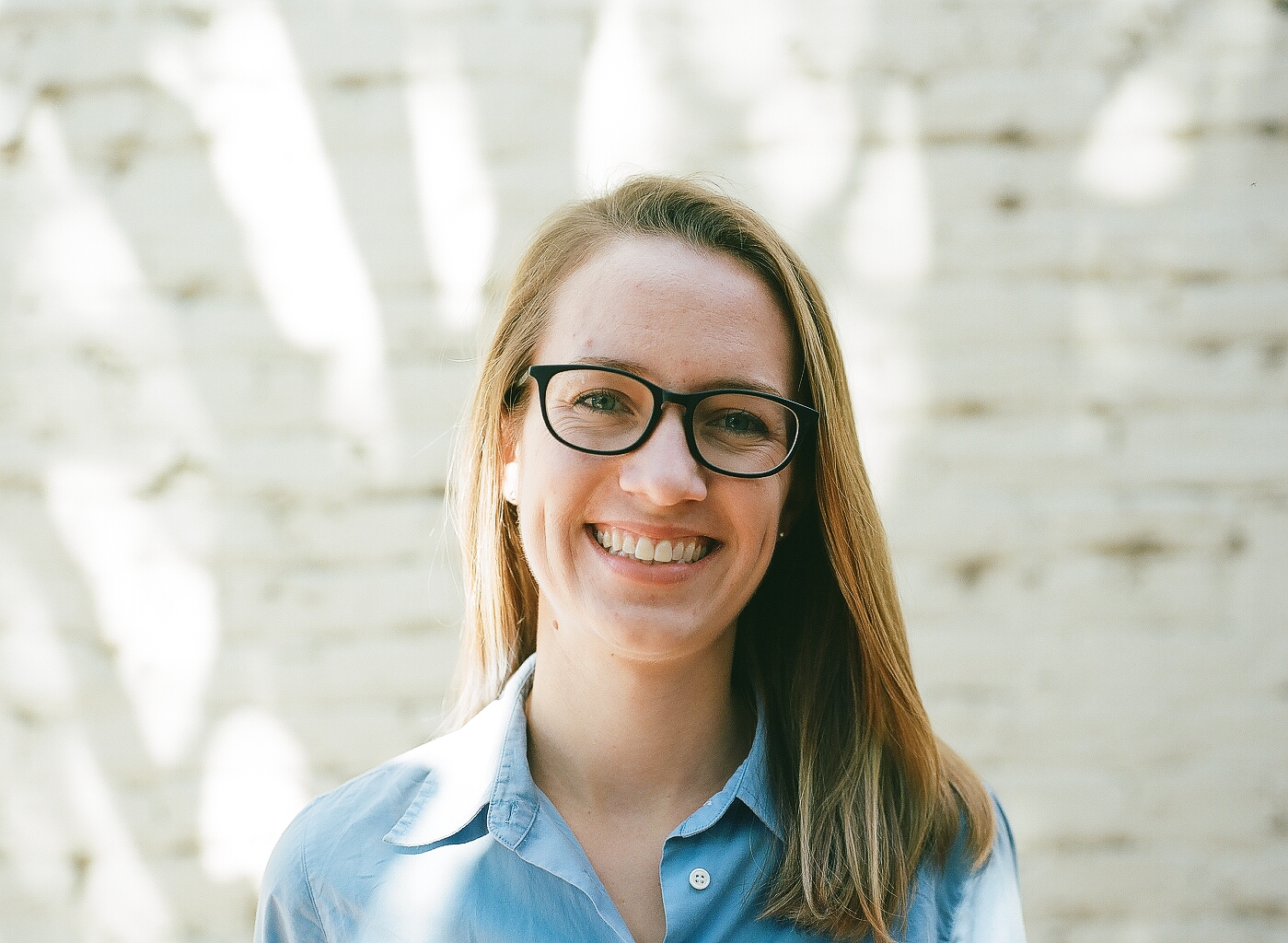 Third Vice President of Membership: Sarah Murphy
Sarah is the owner of Dawes Murphy Communications, where she partners with educational institutions and brands to craft strategic, impactful ways of connecting with audiences. Prior to founding her own company in 2022, Sarah spent more than a decade working first in the ad agency world, then in higher education communications at Virginia Commonwealth University and the VCU Brandcenter. She has been a PRSA Richmond chapter member since 2011 and served on the chapter board since 2017 as 2nd Vice President (Awards), Secretary, Director at Large, Student Relations Chair and Hospitality Chair. Sarah holds an undergraduate degree in English from the University of Mary Washington and a master's in strategic public relations from VCU.
Secretary: Amy Steinmann
Amy Steinmann is Principal at Halbrooke & Elm Strategic Communications, a boutique communications consultancy specializing in communication, social media and content marketing strategy for healthcare, government and nonprofit organizations. Through Halbrooke & Elm, Amy helps organizations plan and implement communications strategies and tactics that build trust, foster relationships and establish their position as leaders in their industry. Prior to entering independent practice, Amy was a communications manager at a nonprofit healthcare consulting firm and federal contractor. Amy holds a Master of Science in Strategic Public Relations from Virginia Commonwealth University and a Bachelor of Arts in Communication from Virginia Tech.
Treasurer
: Amy Lacey
Amy Lacey is an Emmy-nominated journalist with more than 25 years of television, digital, radio and public relations storytelling experience. She is currently a storyteller using various platforms at Virginia Commonwealth University (VCU) Massey Cancer Center as part of the public relations team. Before joining Massey, Amy hosted and reported for the human interest and topical news magazine, Virginia Currents, on PBS stations across Virginia, West Virginia and Washington, D.C. For more than 14 years prior, she was an anchor and reporter at WRIC-TV8 (ABC) in Richmond. She also previously worked at WCTI-TV (ABC) in New Bern, North Carolina; KOAM-TV (CBS) in Joplin, Missouri/Pittsburg, Kansas; along with WPXI-TV (NBC) and WDUQ-FM (NPR) in Pittsburgh. She graduated from Duquesne University with degrees in journalism and psychology, and she completed a journalism program at American University. Recently, she earned certificates in digital marketing and leadership from the University of Richmond. Amy is a regular guest speaker and emcee in the Richmond area and serves in several volunteer leadership roles including the Boards for the PRSA-Richmond and the March of Dimes-DMV chapter, the 2023 Virginia Cancer Conference marketing committee and Fresh Start. When she isn't working, Amy enjoys exploring new places with her favorite plus one, her five-year-old daughter Rowan Kate.